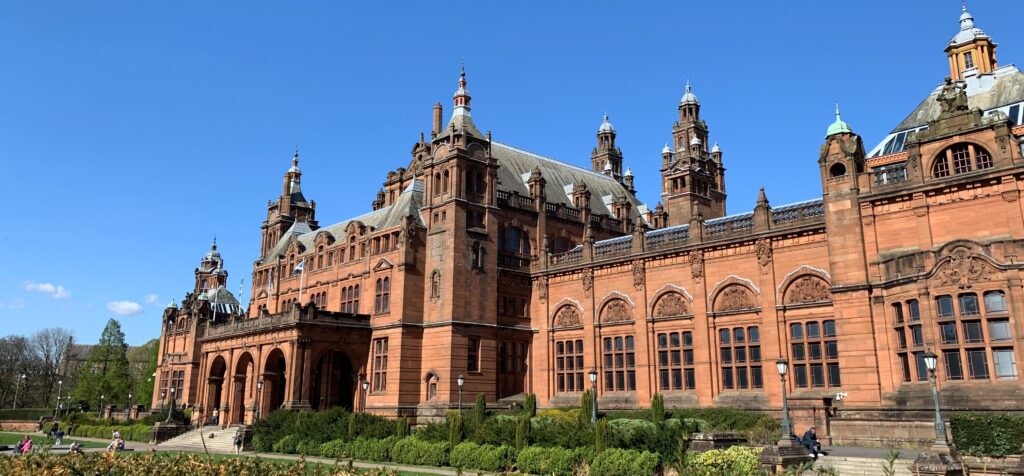 The Week Ahead Activities…
Sunday 24th April
Morning Worship Service at 11am – Rev. Kenny Macleod

Sunday Club available – Classes for pre-school up to S3
Creche available

Evening Worship Service at 6pm – Iain Morrison (Redeemer Church, Edinburgh)
Monday 25th April
Monday Youth Club back on tonight for 8-16 year olds from 7-8.30pm. Would love to see you all there!
Tuesday 26th April
Top Tots group meets 10-11.30am in the church hall
Foodbank open in the church hall from 2.30-4.30pm
Ladies Pamper Evening: 7-9pm in the church hall
Wednesday 27th April
Foodbank open in the church hall from 10.30am-12.30pm
Home Groups – Romans study 5: Meets on Zoom ID: 707 129 3433 at 7.30pm
Thursday 28th April
Glasgow International Conversations our group for international students is on tonight from 7.30-8.30pm
Sunday 1st May
Morning Worship at 11am: Rev. Willie Black
Evening Worship at 6pm: Patrick Smith (Sandyford)
News and Notices
Praise Group: Join us to sing psalms and hymns at 5pm in the hall downstairs before the evening service. Get in touch to be added to the whatsapp group!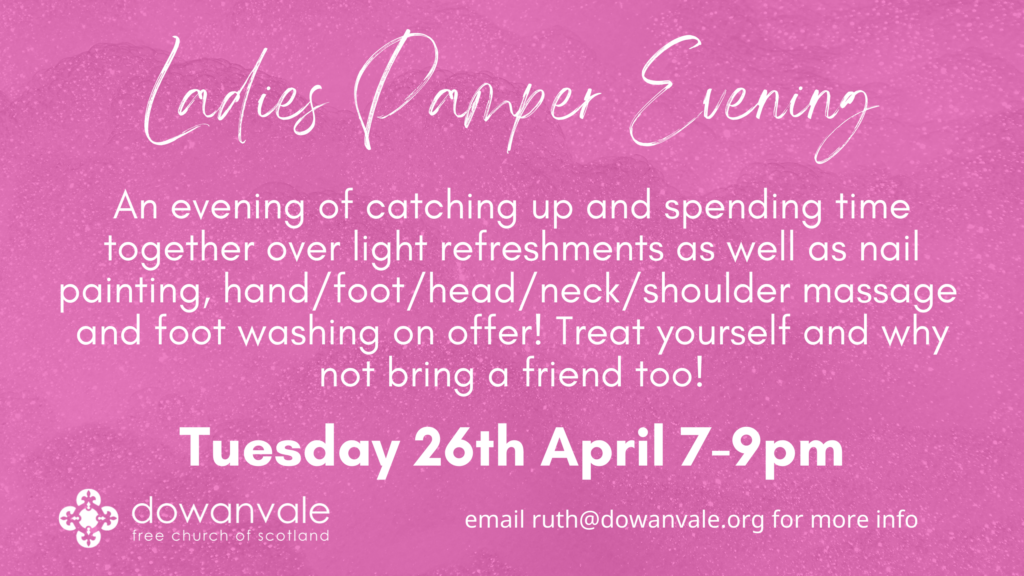 Ladies Pamper Evening –
Tuesday 26th April
This week the foodbank could do with…
Instant pastas / cuppa soups / pot noodles
Rice Pudding
Chocolate Spread
Sugar
UHT Milk
Shaving Foam
Deodorant
Toothbrushes
Soap
Shampoo
Toilet Rolls
If you would like any notices to be included in this weekly update or for the screens in church please email it to carina@dowanvale.org