To lead the church towards this vision we have a team of elders, led by our minister Kenny Macleod, who serves the church and community in a number of different ways.
The different ministries throughout the church have specific elders appointed in an oversight capacity.  We have a team of Deacons who are responsible for leading the practical and merciful aspects of work in the church and community.
We also employ 2 workers to help assist with areas of Youth & Student Work and Women & Families work.
Come and meet the team!
Kenny Macleod
Minister
My name is Kenny Macleod I come from the Western Isles and I am married to Maggie. We have 3 sons, Christopher, who is married to Alison, Seumas, who is married to Eilidh, and Calum, who is married to Kirsty. I accepted a call to be the pastor of Dowanvale Free Church in Partick back in 2012. Our church is in the middle of a vibrant part of the city of Glasgow.
Carina MacIver
Admin
I've worked at Dowanvale since 2012 first in a youth worker role and now doing admin work part time as I study. I love walking alongside young people in church to disciple them in their walk with the Lord. Other passions and interests include; football, tennis, Dundee United & coffee.
Ruth Gilchrist
Women & Families
My name is Ruth Gilchrist. I am a Primary Teacher by training. I love working alongside people and I am very passionate about overseas mission. Over the years I have spent time in Uganda, working alongside vulnerable women and children.
Rod Morrison
Elder – Session Clerk
John MacDonald
Elder – Youth
Sam Mackenzie
Elder – Treasurer
Angus Macleod
Elder – Praise & Worship
Graham Macrae
Elder – Property
Allan Macmillan
Deacon – Court Clerk
David Smith
Deacon – Finance
Murdo Mackenzie
Deacon – Property Committee
Malcolm McCormick
Deacon – Health & Saftey
Malcolm Morrison
Deacon – Mercy Ministry
Eoghan Smith
Deacon – Mercy Ministry
Andy Blair
Deacon – Mercy Ministry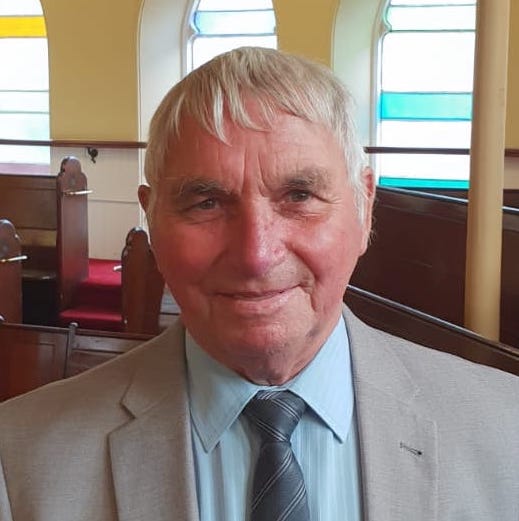 Norman Morrison
Deacon – Church Officer