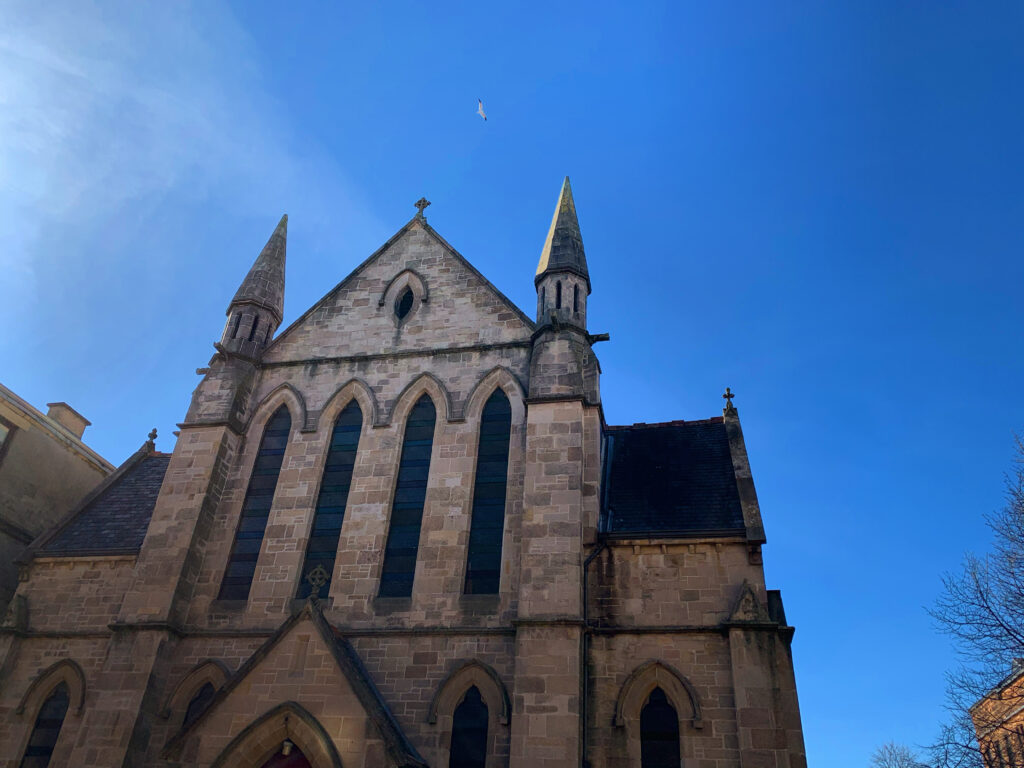 Morning Service at 11am – Rev. Kenny Macleod
Creche available during the service. Sunday Club meets downstairs after the 2nd singing with classes covering pre-school up to S3 age.
Tea & Coffee served after the evening service
Evening Service at 6pm – Rev. Iain Morrison
Notice Sheet for this week available to read and download here:
Monday 9th

Oct
Our youth club is back! Meeting tonight from 7-8.30pm all young people are welcome to join us for games, activities and a chance to learn more about the Bible.
Tuesda

y 10rd Oct
Top Top is on today for all babies & toddlers and their parents/carers. Join us from 10.00 to 11.30am
The Partick Pantry foodbank open today from 2.30-4.30pm
Wednesday 11th Oct
Weekly Prayer meeting meets in the church at 7.30pm. Join us for a time of mid-week encouragement as we gather to pray, praise and learn from the word of God.
Thursd

ay 12th Sept
The Partick Pantry foodbank open today from 2.30-4.30pm
Glasgow International Conversations at 7.30pm in the church hall
Friday 13th Sept
The induction of Iain our new assistant minister will take place tonight at 7pm in the church. We would be delighted to welcome you along to give thanks for Iain and his family joining us.
Saturday

14th Sept
Our Ladies fellowship meets today at 10.30am in the church. All women warmly invited to come together for a time of fellowship and encouragement.
Sunday 15th October
Morning Worship service at 11am: Rev. Kenny Macleod
Evening Worship at 6pm: Rev. Iain Morrison
Additional Notices
Student / Young People: Will have a monthly fellowship on the 3rd Sunday of the month after the evening service – keep eye out for more information
The Partick Pantry: our foodback is very appreciative of any donations that can be given to top up our supplies. Speak to Ruth Gilchrist for more information ruth@dowanvale.org but a weekly list will be kept here for you to check here
This week the foodbank could do with…
Cereal
Tinned meals
Tinned meats/tuna
Tinned potatoes
Beans
Toilet Roll
Soap
Toothpaste
Remember to give our facebook page a like 👍 https://www.facebook.com/thepartickpantry 👍
And if you would like to receive email or paper copy prayer points about the ongoing foodbank ministry please get in touch with Ruth
If you would like any notices to be included in this weekly update or for the screens in church please email it to carina@dowanvale.org by Friday noon