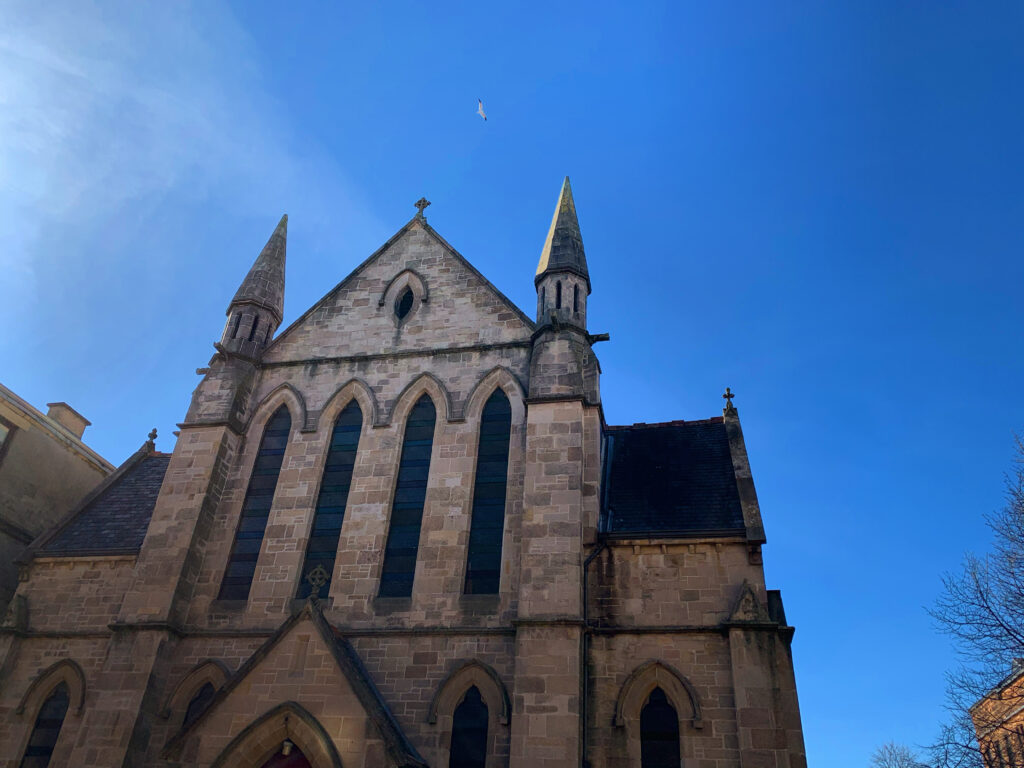 Morning Service at 11am – Rev. Iain Morrison
Creche available during the service. Sunday Club meets downstairs after the 2nd singing with classes covering pre-school up to S3 age.
Tea & Coffee served after the service
Evening Service at 6pm – Rev. Innes Macsween
Notice Sheet for this week available to read and download here:
Additional Notices
Holy is His Name Conference
There will be a very familiar speaker at the Holy is His Name conferenece at Crow Road Free Church in Glasgow.
This year's conference which is aimed at 15-25 year olds has the theme of "Our Scotland, Our Mission, Our Jesus," which is apt for our denomination's vision: "a Healthy Gospel Church for every community in Scotland". The conference features time for worship, talks, Q&As, discussion and a free lunch! We even hope to have a book stall this year.
The details are as follows…
Date: Sat 25th November 2023
Time: 10am – 4pm
Location: Crow Road Free Church (29 Crow Rd, Partick, Glasgow G11 7RT)
Speaker: Iain, our assistant minister
The Partick Pantry: our foodback is very appreciative of any donations that can be given to top up our supplies.
This week the foodbank could do with…
Pasta
Tinned Veg
Sugar
Soup (tins or packets)
Soap
If you would like any notices to be included in this weekly update or for the screens in church please email it to carina@dowanvale.org by Thursday noon